Decorative grilles on the windows - high quality and reliable!
The word "decorative" is not accidentally placed in the title of this article. The fact is that many people perceive metal gratings on windows as an association with a prison or with some secret institution. In fact, when staying on the ground floor, you just want to protect yourself from hooligans or the children who are zealously kicking a soccer ball. It will not be superfluous to install grilles in the individual manor, whose windows face the street. This article will discuss the main factors, depending on which you can choose the best type of gratings.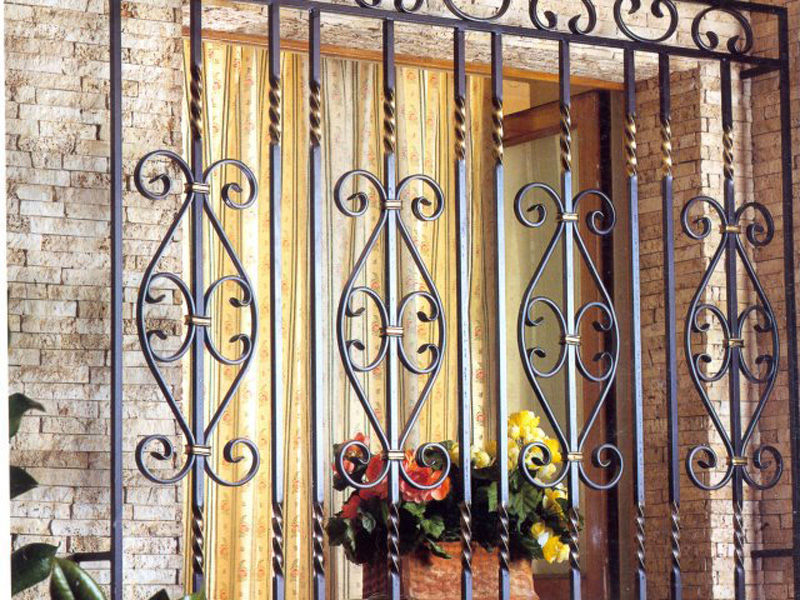 Removable or non-removable grille for the window? A fixed grille is naturally more reliable - it never opens, therefore it will present an implacable obstacle for an apartment thief. However, in the event of a fire, such a lattice can become a real trap for the owners who remain in the apartment.therefore, all lattices in the house should not be stationary for sure. Sliding lattices for windows - although they have somewhat less rigidity, are more expedient in this sense. The widespread use of such gratings is hampered by the complexity of their design and installation restrictions. For example, they should be installed only indoors, to which not every owner will agree. Removable grilles are mounted directly on the window opening, and then bolted to the wall. Select a profile and method Manufacturing All metal bars for windows can be made of strips and rods of various sections - the circle and the square are used more often. Grilles made of strip have less rigidity and, although it is more convenient to install them (due to lower weight), reliability is the main indicator. Next is to think about the pattern. On the Internet, you can find a lot of suggestions for this parameter, including 3D images, and you can set the pattern yourself. According to the design technique, there are welded and forged bars for windows. The first is cheaper, however, you should rememberthat in the place of welding the strength of the structure is always lower and if it is decided to stop on the welded version, then it is necessary to properly mask it, for example, with some complicated decorative element. Forged gratings are much stronger and look very aesthetically, but they have to pay higher prices for these advantages. On the taste and color ... The fixed lattice (if it is a non-personal , because in the process of forging steel is crowed, which gives it an external charm and additional anti-corrosion resistance) must be painted. It is necessary to choose the most waterproof paint, and before applying it the surface of the grid must be primed. In the same way, you can make wrought-iron balconies that will certainly increase the security of your apartment. Defining the dimensions for installing the grill is usually performed by specialists who will later install it.
Date: 12.10.2018, 04:07 / Views: 31385
Related News
Eggplant rolls with nutsOne of the simplest and most delicious quick snacks
How to privatize social housing in 2017
8 things you can give a second life in the country
Refreshing smoothies in 5 minutes: recipes
What dreams of paper bills
Beetles for wiretap
Update the highchair